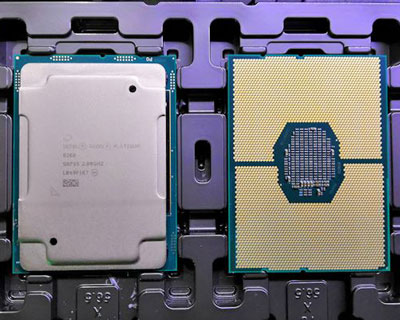 We promised to provide our customers with dedicated servers that have these new processors in the nearest future. And we did. They are available now at Natcoweb.com!

Someone might suggest that as the microarchitecture is the same as the previous generation, there is no improvement, but Intel has enhanced its offering by focusing product implementations, developed special features for emerging markets, enhanced security, and, for those adventurous enough, put two high-performance processors into a single package. By enhancing the periphery of the product and the ecosystem, a new generation is born.


What does this mean in reality? What characteristics have changed? Here's a bullet point list which we will go into more detail.


Most of the mid-range processors have more cores for the same price
Frequency has increased in almost all processors
L3 has increased in most mid-range processors
Faster DDR4 is supported
More DRAM is supported across the stack
Optane DRAM is supported on almost all Gold/Platinum SKUs
New CPU configurations optimized for specific markets
Speed Select Technology for Cloud Deployments
New 'Cascade Lake-AP' Platinum 9200 family, up to 56 cores and 400W per socket
Enhanced Spectre and Meltdown Mitigations
New AVX-512 VNNI instructions for Emerging Workloads
You can order a dedicated server with 2nd Generation Intel® Xeon® Scalable Processors
here
.