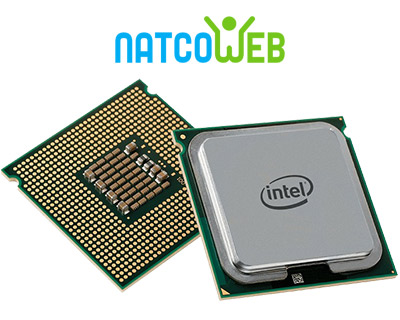 The global computer' processes and transformation is rapidly scaling the demands for flexible compute, networking, and storage. Future workloads will necessitate infrastructures that can seamlessly scale to support immediate responsiveness and widely diverse performance requirements. The exponential growth of data generation and consumption, the rapid expansion of cloud-scale computing, emerging 5G networks, and the extension of high performance computing (HPC) and artificial intelligence (AI) into new usages require that today's data centers and networks urgently evolve. These demands are driving the architecture of modernized, future-ready data centers and networks that can quickly flex and scale.
Intel announced recently updates to its Xeon Scalable processors that creates an evolutionary leap in agility and scalability. These new CPU's come with the promise of higher processing power because and have the core number counts from 32 to 56. A big aspect of this release is the fact that several of the new CPUs, which are socket compatible, will allow servers to leverage Intel's Optane DC Persistent Memory.

Using these processors will allow to reduce the restart time for computing systems from a few minutes to a few seconds. The new chip will allow to operate with a large number of virtual machines in the cloud environment. It is expected that the 56-core processor will reduce the cost of maintaining the work of one VM by 30%.

Platinum 9282 with 56 cores is the flagship model. The frequency is 2.6 GHz, with the possibility of overclocking up to 3.8 GHz. The chip has 77 MB of L3 cache, 40 PCIe 3.0 lanes, 400W power per socket and allows for the highest RAM density.

Foundational Enhancements:

- Higher Per-Core Performance: Up to 56 cores (9200 series) and up to 28 cores (8200 series), delivering high-performance and scalability for compute-intensive workloads across compute, storage, and network usages.
- Greater Memory Bandwidth/Capacity: Support for Intel Optane DC persistent memory, supporting up-to 36 TB of system-level memory capacity when combine with traditional DRAM. 50 percent increased memory bandwidth and capacity. Support for six memory channels and up-to 4 TB of DDR4 memory, per socket, with speeds up-to 2933 MT/s (1 DPC).
- Expanded I/O: 48 lanes of PCIe* 3.0 bandwidth and throughput for demanding I/O-intensive workloads.
- Intel Ultra Path Interconnect (Intel UPI): Four Intel UPI (9200 series) and up to three Intel UPI (8200 series) channels increase scalability of the platform to as many as two sockets (9200 series) and up to eight sockets (8200 series). Intel UPI offers the perfect balance between improved throughput and energy efficiency.
- Intel Deep Learning Boost (Intel DL Boost) with VNNI: New Intel Deep Learning Boost with Vector Neural Network Instruction (VNNI) bring enhanced artificial intelligence inference performance, with up to 30X performance improvement over the previous generation, 2nd Gen Intel Xeon Scalable processors help to deliver AI readiness across the data center, to the edge and back.
- Intel Infrastructure Management Technologies (Intel IMT): A framework for resource management, Intel Infrastructure Management Technologies (Intel IMT), combines multiple Intel capabilities that support platform-level detection, reporting, and configuration. This hardware-enhanced monitoring, management, and control of resources can help enable greater data center resource efficiency and utilization.
- Intel Security Libraries for Data Center (Intel SecL-DC): A set of software libraries and components, Intel SecL-DC enables Intel hardware-based security features. The open-source libraries are modular and have a consistent interface. They can be used by customers and software developers to more easily develop solutions that help secure platforms and help protect data using Intel hardware-enhanced security features at cloud scale.
- Intel Advanced Vector Extensions 512 (Intel AVX-512): With double the FLOPS per clock cycle compared to previous-generation Intel AVX2, Intel AVX-512 boosts performance and throughput for the most demanding computational tasks in applications, such as modeling and simulation, data analytics and machine learning, data compression, visualization, and digital content creation.
- Security without compromise: Limiting encryption overhead and performance on all secure data transactions.

Systems built on the Intel Xeon Scalable platform are designed to deliver agile services with enhanced performance and groundbreaking capabilities, compared to the prior generation.

The second-generation Intel Xeon Scalable processors are generally available today, and systems using the Intel Xeon Platinum 9200 series expected in the first half of 2019.

We'll be able to offer servers with these revolutionary new processors to our customers in the beginning of May.