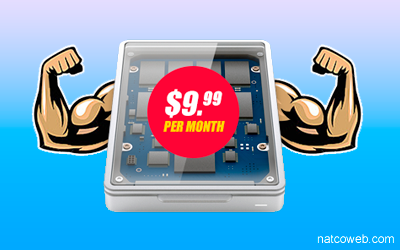 Natcoweb team sees its primary goal in providing clients with the best hosting solutions available on the market.
That is exactly why we now specialize in only SSD-based VPS servers. All the clients with a focus on maximum uptime, premium bandwidth and super-speed of SSD disks, have their needs satisfied with Natcoweb SSD VPS.
Natcoweb provides hosting services on privately-owned highly efficient Supermicro servers in the safest data center environment in NJ, USA. Our professional technical support is available and ready to help the clients 24/7.

All the SSD VPS packages now include 10TB data transfer @ 1Gbps port. The premium bandwidth we provide is a BGP4 mix of XO, AboveNet (Zayo), and Cogent. You can find more info on Natcoweb bandwidth here: http://www.natcoweb.com/our_network.html.

To satisfy our clients' needs, Natcoweb provides SSD VPS services based on the following principles:
Free instant setup
No overselling
No hidden payments
KVM virtualization
Easy upgrade
Custom solutions on requeste
24/7 technical support
99.999% uptime
Natcoweb standard VPS packages include up to 160GB SSD space while budget solutions start at just $9.99/mo.

Choose your VPS package HERE or email sales@natcoweb.com for the details.