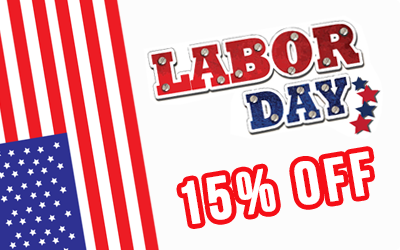 Dear Natcoweb Clients!
May you have a happy Labor Day! You are the ones who work daily, who make a great effort and so you deserve to have a big celebration.
Be you Natcoweb steady customer or a new client, Natcoweb makes you a Special Offer as a Labor Day gift! Order a new dedicated server within September 5th – 12th, and get 15% OFF the first month!
Discount is valid for any dedicated server you choose, including Natcoweb Hot Deals!
Just email your requirements to sales@natcoweb.com or contact our Sales Representative on Skype (login: natcoweb), and your request will be given prompt attention!
We hope you have a nice Labor Day!
Natcoweb Team