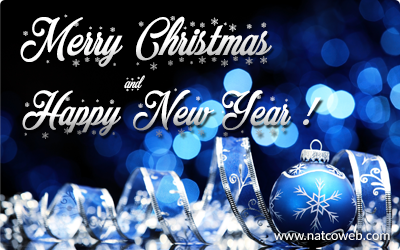 One of the real joys of the Holiday Season is the opportunity to say Thank You for being with us! We are happy to provide you with our service and have customers like you.
Thank you for your goodwill and loyalty throughout the past year! We look forward to meeting you in 2016!
Have a Merry Christmas and a successful and prosperous New Year!
With warm wishes and great appreciation,
Natcoweb Team.