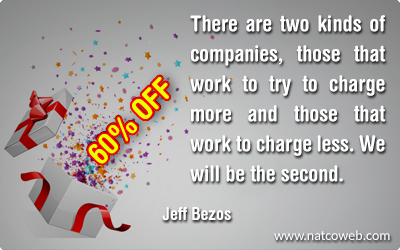 It is not only about the hosting services. But the truth is as plain as the day. The customers who choose a hosting provider for the quality and for range of the offered services are much more satisfied with their server hosting than those who are motivated by the price and the brand popularity only.
High quality is the main reason for a client's decision upon the hosting provider. Therefore it is quality that we are constantly working on and that is the key factor of the price formation.
As the practice shows, the high-quality service means having happy customers. However, it is not the only thing the clients need to make sure their choice is right. That is why we do everything we can to reduсe the price without any impact on the quality.
The Labor Day Promotion is the present from Natcoweb to the people and companies who are looking for a reliable hosting provider. Use it and make sure that our premium-quality services will always maintain your project at high level. Let yourself buy hosting on quality, not price!