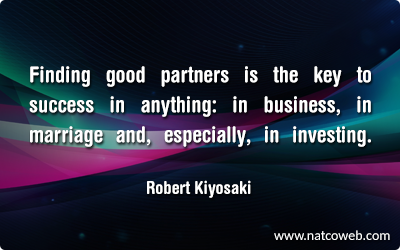 If you are going to go into business in a big way, your reliability should be your main attribute.
You will never entrust a demanding challenge to the one who has already let you down once. Likewise, there is no point in expecting the growth in number of clients and their trust if your performance leaves much to be desired. Something your customers should realize firs of all is your responsibility in terms of meeting the deadlines, maintaining the quality, maximum response time etc.
But the main idea is that there are too many factors which have real influence on your ability to be up to the highest standards. Companies, that have tried to downplay the risk of down time for years, can no longer deny that their partners have a huge impact on their business performance. If you declare your equipment to be 100% reliable, check if you are dealing with the best vendors. When taking up the position that your store or service is 24x7 available, make sure you have no doubt in your hosting provider's sustainability.
The key point for any business development is its real correspondence to the declared status. So, do not let your partners prevent you from gaining good reputation.
That is how we see it. We pride ourselves on partnering with the companies which we are completely sure of, and therefore let our clients be absolutely positive about us.
So, if you find your partners being an indicator of your project success, we are one hundred per cent with you on that.