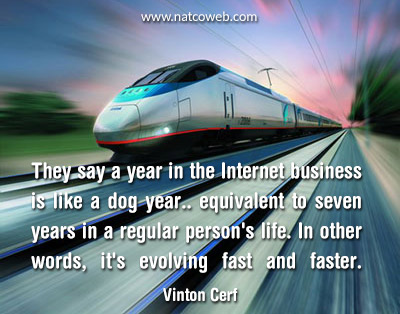 "They say a year in the Internet business is like a dog year.. equivalent to seven years in a regular person's life. In other words, it's evolving fast and faster."
Vinton Cerf
And this offers a great opportunity! There is no better possibility of winning recognition of your business within the shortest possible time, than having put its details or results on the internet. And there is no better possibility of gaining popularity of your store, than offering its online version. Millions of comments and reviews can be received by a new goods producer or a service provider for less than an hour.
But this also offers a great risk! Just imagine the changes that could be caused within this hour! And within a day! And now imagine how much you could lose by wasting this hour? And a day?
Time is the main treasure in the modern life. Online time is even tenfold more valuable. We know how highly our customers rate every single minute of their project operation. That is why we are their hosting providers. All affords of our team are directed towards providing the highest percent uptime, and we confidently guarantee the best uptime ratio to our customers.
Under the condition of work intensification, the speed of making a decision and the speed of reaction are something that becomes the most important aspect when you choose partners for your business. This is what our work is based on.
Let your project achieve the maximum success by using every single minute without any downtime. Use the resources provided by Natcoweb and feel sure of your partners.