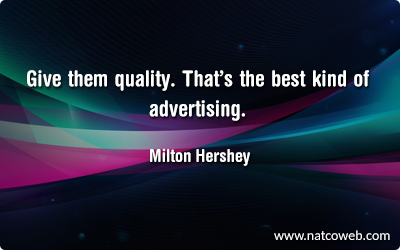 When deciding upon your business development strategy, you will most likely face a choice between two options.
The first one, and the most famous one, is advertising as the engine of commerce. Proper marketing activity will definitely attract the visitors to your web-site or to your store. With this option your project will easily gain popularity. The one who also offers affordable price, will shortly convert his visitors into his customers.
But first impressions are only half the battle. In a month or two (sometimes even a week is more than enough!) any customer will be no more interested in your advertising. Neither a price will be a reason for staying with a colocation service provider if he experiences downtime twice a week.
Thus, being a customer, you could try your luck with the careless provider once again or change him to another one, who is not that popular, but highly recommended by your friends or partners.
Indeed, there is no line to his office, and a first time client is not a routine for him. But neither is a leaving customer. This way is another strategy for your business. Poor advertising and the prices, which are some higher than those offered by the first provider, let them inject additional funds in their product or service and therefore enhance the quality.
We'd make a mistake saying that one of them is in a better position. Instead, they have equal benefits. The only thing that differs, is their business style: being focused on monthly renewing customer base, or on steady customers who are completely sure of their provider.
Our company has always been commited to our principles and strategy. We feel responsibility for our clients, and they know they can rely on us.