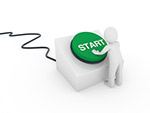 Natcoweb always supports interesting projects and helps to turn bright business ideas into a successful business. So yes we are donating servers to the most active and interesting startup projects in New Jersey area.
Fill an application to become a member of the program was quit easy- the participants filled in application forms on our web-site and described their projects.
Have a great business idea and want to be the next one?- Contact us!
We'll update the post with the names of the startups that receive servers.